We have a vacation in the summer with my family last year.
Just take a tea time for relaxing.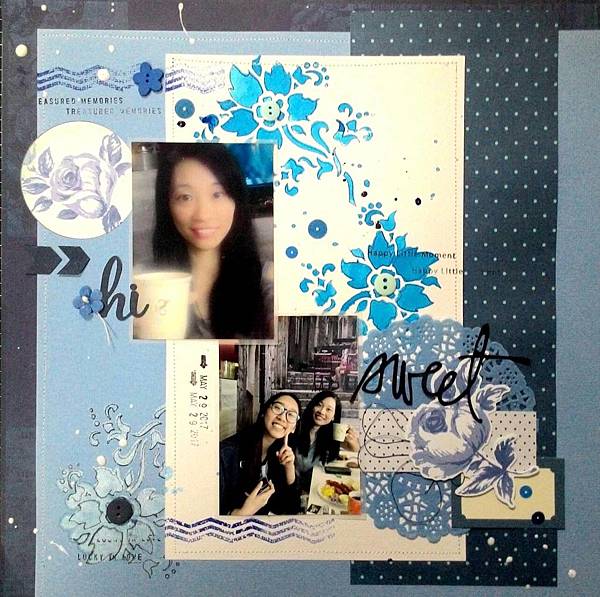 Scrap The Girls_ JANUARY CHALLENGE | "GOT THE BLUES"
http://scrap-the-girls.blogspot.tw/2018/01/january-challenge-got-blues.html
ARTastic_Jan. Challenge_ Use vacation photos
https://artasticchallengeblog.blogspot.tw/2018/01/hello-2018.html
I was inspired by the bule color theme of the painting. The beautiful water and waves inspired me to use the difference blue pattern papers as a background too.
http://mhctw2015.pixnet.net/blog/post/401850494
​​​​​​​
​​​​​​​ ​​​​​​​