ove the photo that my daughter stand in front of the Ferris wheel at Taipei amusement park , 
She has a date with her boyfriend that day, I think she looks so sweet.
I used the circles that I made with watercolor and color shine and sewed each circle.
Thought I added so many embellishments on them so it  's hard to seeing clearly.
but still like it turns out with the black background paper.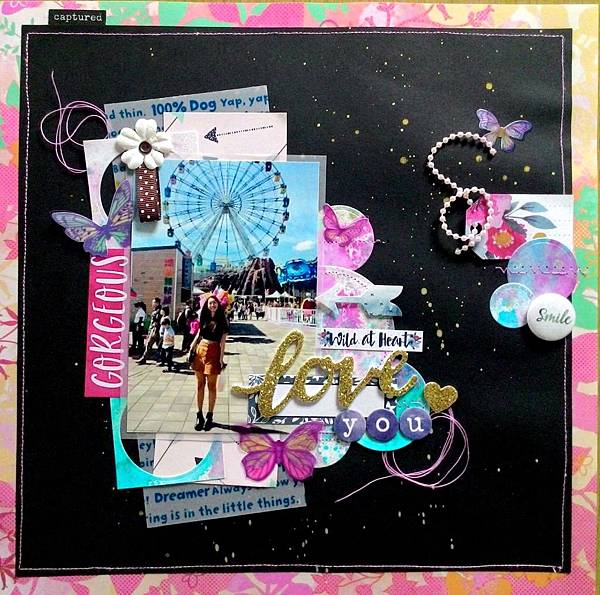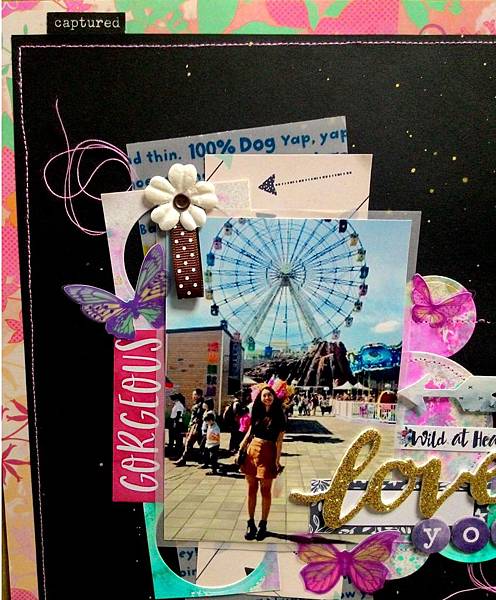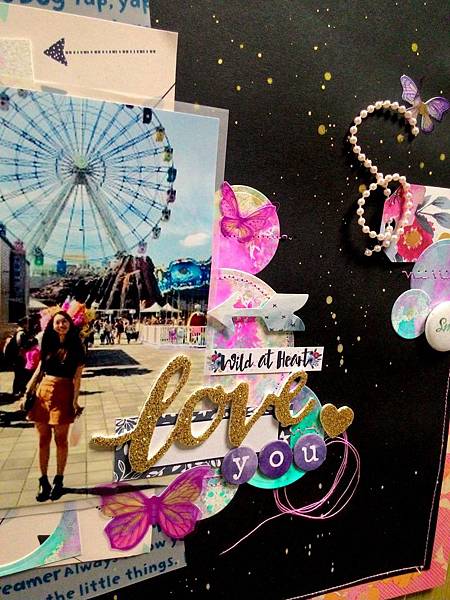 The Studio Challenge_ 11th February - Sketch
http://thestudiochallenges.blogspot.tw/2018/02/november-favourites.html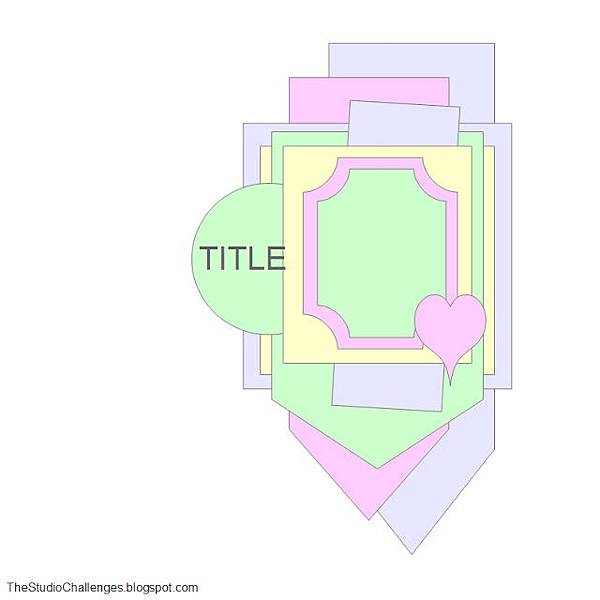 http://sketchesinthyme.blogspot.tw/2018/02/maven-jules-take-on-sketch-312.html